1. Rice with Coconut(Pol) Sambol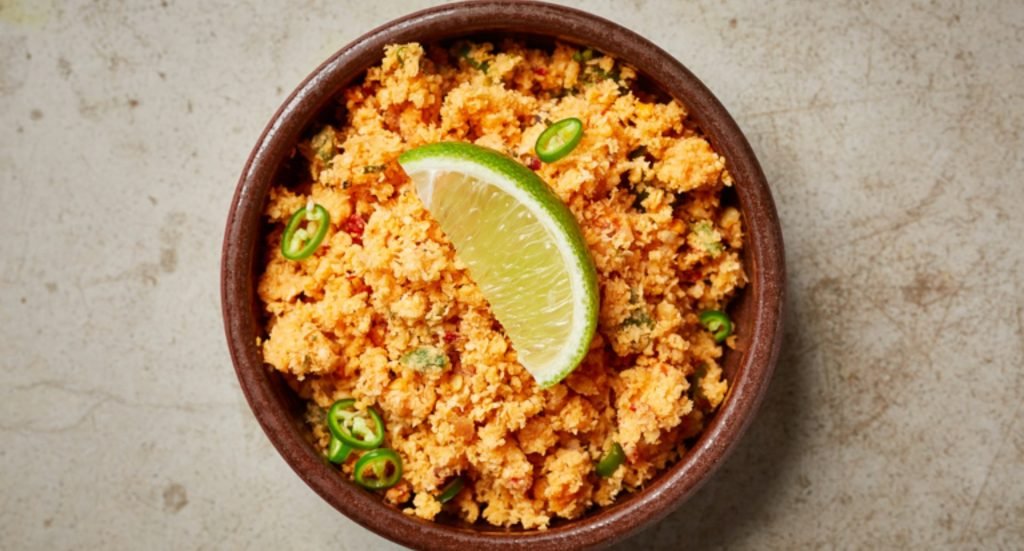 For most Sri Lankans their day begins with a full plate of rice accompanied by several curries and chutney or pickles. However, the favorite side dish to eat with rice which can replace all the other curries would be a delicious pol sambol. It can be eaten with many other foods like string hoppers, coconut(pol) roti, dosai and bread.
Traditional pol sambol is made from freshly grated coconut, a bit of red onions, dried chilies and salt grinded by hand to make a rough mixture. The final touch of the sambol is the squeeze of lime juice which brings it all together. Some also add Maldive fish or curry leaves to add more flavor.

Rice with pol sambol is the perfect and simplest way to show what local cuisine has to offer in terms of flavor and taste.
2. Milk Rice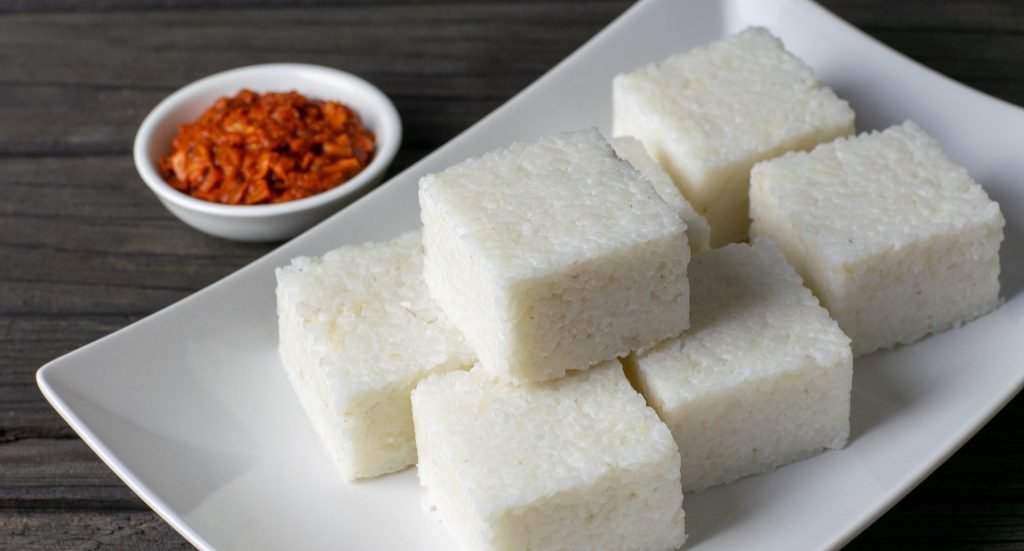 Milk rice or locally known as 'Kiribath' is one of the most celebrated and classic foods in Sri Lanka. For special occasions this is a celebratory treat prepared in every household. Ex: birthdays, Sinhala and Tamil New Year
Different combinations can be found within the island; such as 'Mung kiribath'(milk rice with mung beans), 'Imbul kiribath'(milk rice made into round balls stuffed with coconut mixed with treacle) and 'Pani kiribath'(milk rice made with treacle).
It is a complete meal which is creamy and sweet prepared by cooking white rice with coconut milk and usually eaten with 'lunu miris'. Lunu miris is a type of chili paste grinded by a stone mortar and pestle. Lunu miris includes red onions, dried chilies, maldive fish and coarse salt. Then lime juice or crushed tomatoes are added to the paste so it balances out the flavors.
3. Kottu
Wherever you go in the country, in small street shops, in the evenings you will find someone making loud noise of metal clamoring. This means usually someone is preparing a kottu for the hungry customers. If you visit Sri lanka, this is a must try food because it is one of the most favorite Sri lankan fast foods of everyone.
Kottu is known for being tasty and flavorful because of the combination of spices. It is made of diced roti which is stir fried with some carrots, onions, scallions and eggs. If you like you can ask for other variations of kottu like chicken kottu and cheese kottu.
Usually a spicy curry is served with kottu as a side. It is up to the person to either dip or pour the sauce over the kottu. The spice will not be numbing but addictive to your tongue. It is fulfilling and has a fragrant deliciousness which is unique to Sri Lankan street food.
4. Coconut(Pol) Roti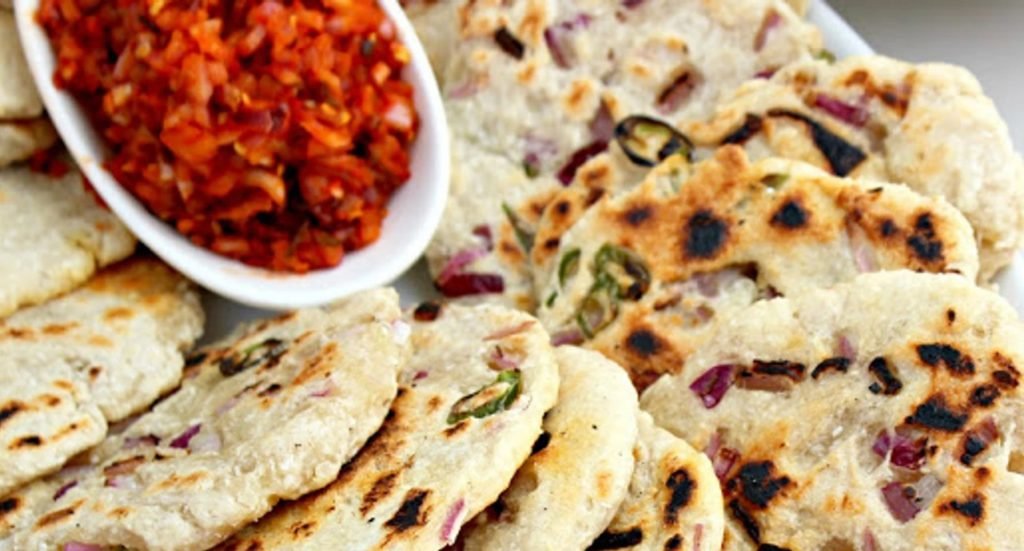 Pol roti is a flat bread made using very simple ingredients like flour, scraped coconut, salt and water. It is a tea time snack, energizing food when working and also food for either breakfast, lunch or dinner in many houses. It doesn't use much oil and therefore is a healthy food.
The bread is fried on a round flat pan. It can be eaten with lunu miris or some curry. The beauty of pol roti is that it can be turned into a highly nutritional and flavorful food by adding things like chopped curry leaves, chopped onions and chopped green chillies. When you can't find lunu miris, eating the savory bread with jam or butter or ghee makes this taste even better!
5. Wade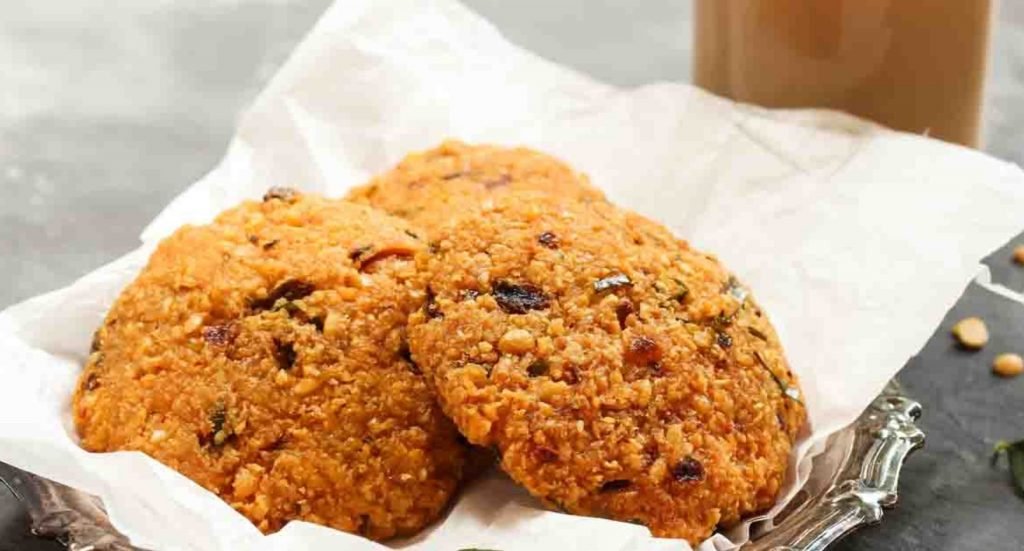 You might also know this savory snack as vadai, which is coming from southern India. Over the years,several variations to wade has been made by the people.
There is uludu wade, similar to a fried doughnut but made of black lentils as the main ingredient. Hot ulundu wade, just out of the pan, is served with a spicy green chili sauce(sambar).
Whenever you walk by the beaches of the country there is street food you cannot miss out on! 'Isso wade' made with shrimp on wade is the most delicious seafood wade you can find. You need nothing else because this is a mouth watering deep fried good.
Then we also have 'masala wade', a deep fried crispy fritter. It is made of chana dal and urad dal. This actually doesn't have masala in Sri lanka. It is popularized by the name 'parippu vada'.
6. Hoppers(Appa)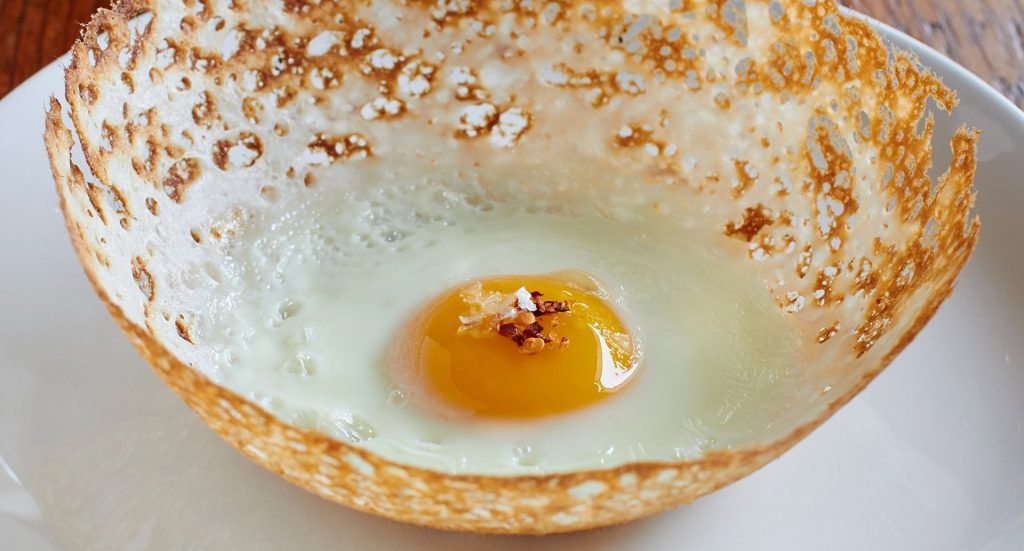 One of the unique foods in Sri Lankan cuisine is Hoppers. You might find it to be something between a crepe and a pancake, because of the crispy outer shell and the thick yet soft center.
Appa is made from fermented rice flour made into a somewhat thick liquid by adding thick coconut milk and some salt to taste. The batter is fried using a small wok. A beautiful plain appa has white and soft middle with a golden brown outer shell. A variation to this would be egg hoppers made with a beautiful half cooked egg in the middle with a pinch of salt and pepper.
A different variation to hoppers is 'idi appa', which is string hoppers. Here, a thick dough is being pressed by a string hopper maker. It is then steamed. This looks like a couple of strings laying upon each other making a circle shape.
Hoppers can be garnished with lunu miris or pol sambol or lunu sambol(made by frying onions and adding some salt and crushed pepper. It is a sweet and salty sambol made without coconut.) It can simply be made into honey hoppers by also eating hoppers with some treacle. String hoppers can be eaten with sambol and some curry.
7. Watalappan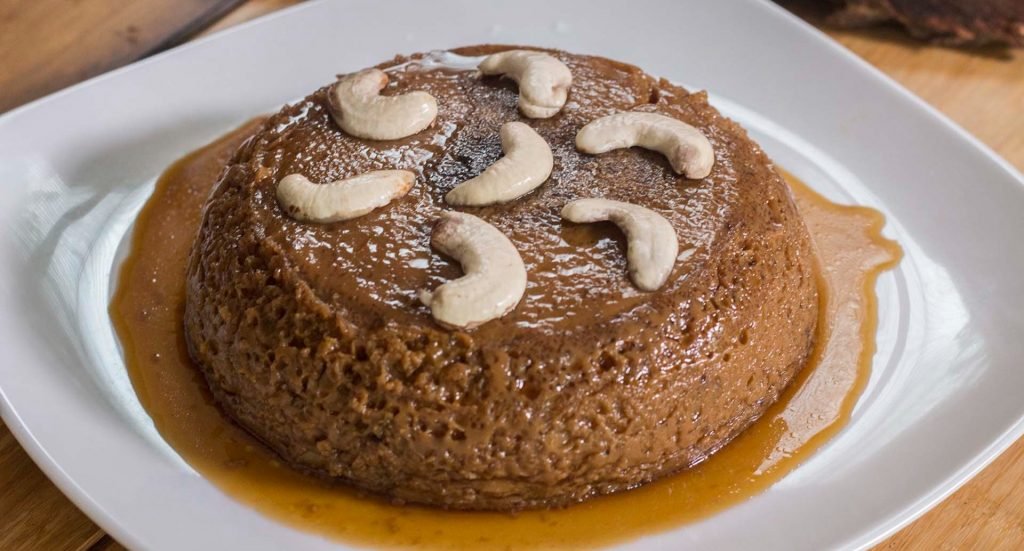 A light and sweet Sri Lankan dessert that will leave you happy. Watalappan is the best coconut custard pudding you can find anywhere! It is made of coconut milk, kithul jaggery, eggs, cardamom, nutmeg and a mixture of spices.
Watalappan is a traditional dessert seen in Ramadan in the Muslim households. It usually gives off a strong nutmeg smell.
8. Sweets
There are a lot of Sri lankan sweets that fill the tables during the Sinhala and Tamil New Year especially. Like many other foods, Sri lankan sweets are made from rice flour and coconuts. They are sweet in general. Most of them are fried foods fried using coconut oil.
Kokis
It tastes like milk and has a bit of sweetness. Kokis is a deep-fried, crispy sweet that is loved by many Sri lankans. It is golden yellow in color and a delicious sweet in Sinhala new year table.
Aasmi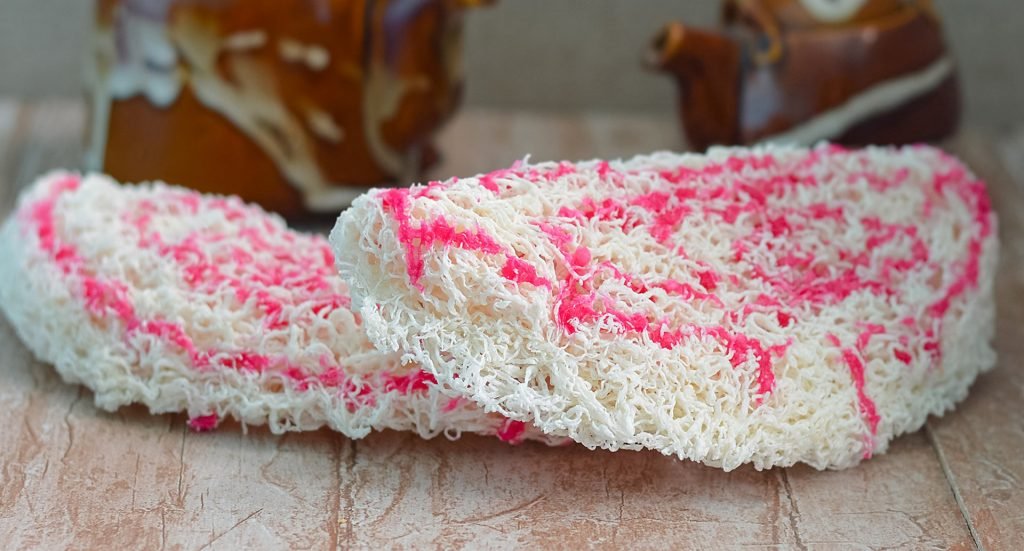 This is another deep-fried traditional sweet. It is one of the trickiest sweets to make. Brown or pink colored treacle is dripped on top to add sweetness. Aasmi has a very crispy texture and looks like a huge string hopper being folded half and fried.
Aluwa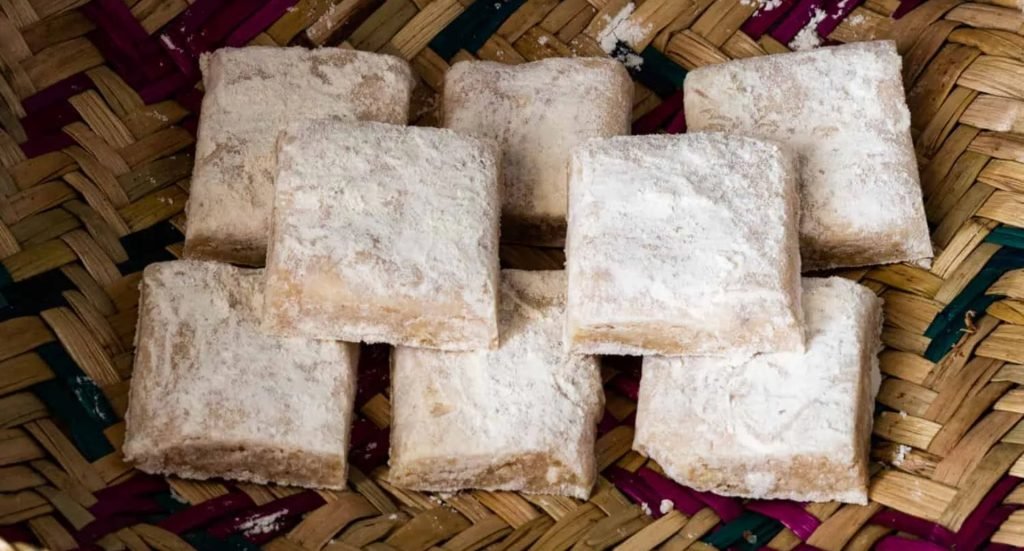 They are in both square and diamond shapes. A dough is made from roasted rice flour with some cardamom, cashew nuts and treacle. It is somewhat similar to a dried cookie. There are variations to aluva like kiri aluwa and pani aluwa.
Mung Kavum
A sweet made with rice flour, mung beans and kithul treacle. It is cut into diamond shape and fried after dipping it in the rice flour mixture. It is crispy on the outside and thick but soft on the inside.
Uduwel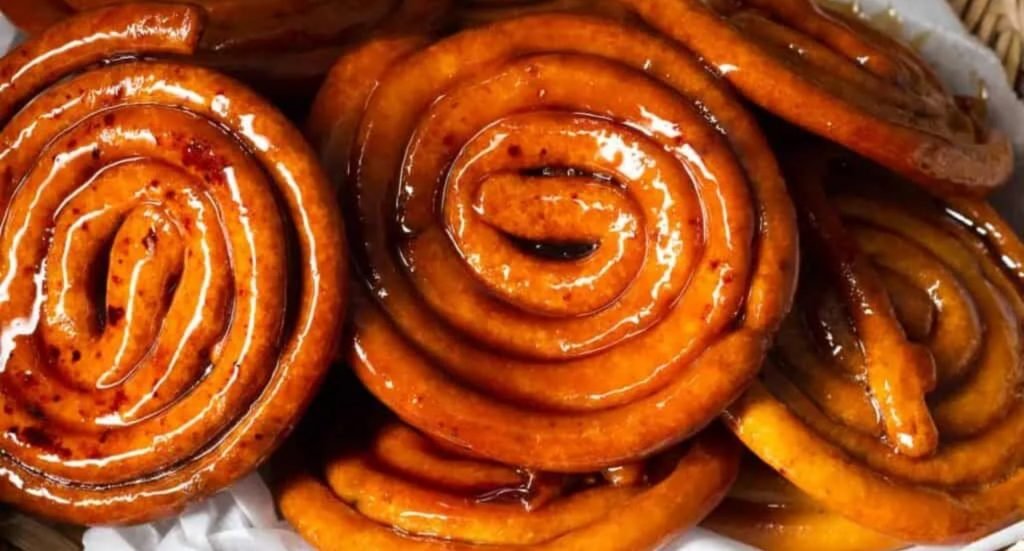 it is also known as 'pani walalu' in some parts of the island. This is a mixture of fermented split black gram(known as Udu) and rice flour made into a paste. They are edible fried golden brown color coils dripping with kithul treacle. Every bite is full of sweetness.
9. Lump Rice / Lamprais
Lamprais is a food that has been influenced by the Deutch Burgher community. Eventually it has become an iconic food item in Sri lankan cuisine.
As the name suggests it is a lump of rice with vegetable or meat curries, pickles, chili paste and chutneys wrapped in a banana leaf. The packet is steamed for sometime, which makes the rice even more flavorful than it was earlier. This process also makes the food more fragrant.
It is a fascinating experience each time you eat lamprais.
10. Halapa
A classic tea time snack in Sri lankan cuisine is Halapa. It is one of the interesting snacks that has been wrapped by kenda leaf and steamed. It tastes fairly sweet.
Halapa has 2 variations. One type of halapa is made of grated coconut, ragi flour(kurakkan flour) and kithul treacle or honey. The mixture is spread to half of the kenda leaf, then folded onto the other half of the leaf, press and seal it. At last it is steamed. In the southern parts of the country you will find halapa that has a sweetened coconut filling.
Hot halapa is the best. The thrill of eating halapa is in removing the leaf wrapper off without tearing either the leaf or halapa because it is that delicate. It might look attractive at first glance but you will love it once you have tried halapa.